Access Control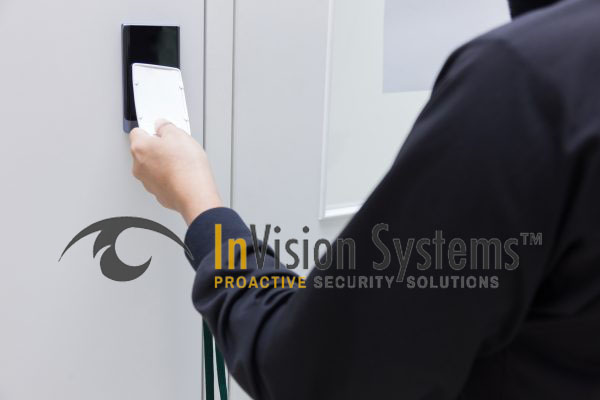 An access control system from InVision Systems offers the ability to regulate who is entering your facilities and alerts on unauthorized attempts to enter. Once an access control system is installed, facility doors will automatically lock, allowing only employees with the right credentials access into the building. Facility managers may set doors to unlock during specific time frames, while having the flexibility to set personalized access per department. InVision Systems' key card access systems and unparalleled service provides facility and security managers with top of the line protection at all hours of the day.
Each access control system we install is specifically designed to address a client's particular security concern, regardless of the size of a facility or the number of employees. InVision Systems delivers the customized protection necessary for today's security needs.
Access Control System Benefits
Monitor employee activity in real-time via any web-based device
Restrict unauthorized access as needed
Access all doors with just one key card or fob – No large key ring needed
Reduce workplace incidents by limiting employee access to certain areas
Customize level of employee access by departmental groups
Audit personnel to supervise when employees enter
No need to change locks when employee is no longer an active employee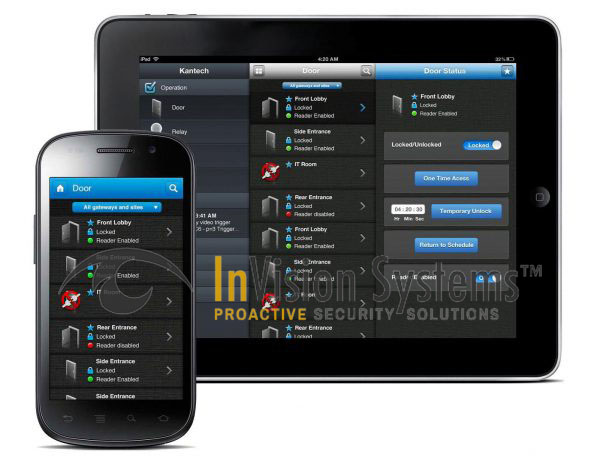 Self-Managed Access Control
We install access control hardware and software on site. The customer is responsible for maintaining, administering and backing up the system.
We install access control hardware on site. No servers required, the data base will be stored on the cloud enables our customers to remotely control their access control systems without special software to install.
Full-Serviced Managed Access Control
We handle every aspect of the system, from the hardware and software to the backups and maintenance.
Facilities That Utilize Access Control Systems
Our access control systems serve a number of business and residential applications, most commonly including:
Retail Stores
Warehouses
Manufacturers
Restaurants
Office Buildings
Government Facilities
Educational Institutions
Condo and Apartment Complexes
Enjoy the peace of mind that comes with a key card access control system tailored to your business' unique security needs. We are simply a phone call away; contact our Chicago office at (773) 733-0970 to schedule your free on-site consultation.