Protect your home & family with state-of-the-art security!
Affordable rates for every home
Secure What Matters Most – Your Home and Family!
Residential Safety: Affordable and Effective
InVision Systems provides a wide variety of options for safeguarding residential areas and homes – security cameras, burglar alarm systems, GPS vehicle tracking – allowing you to effectively and conveniently protect your family and property. Our systems are designed to meet your unique requirements, whether you need to monitor your back yard, pool, driveway, garage, basement or living room.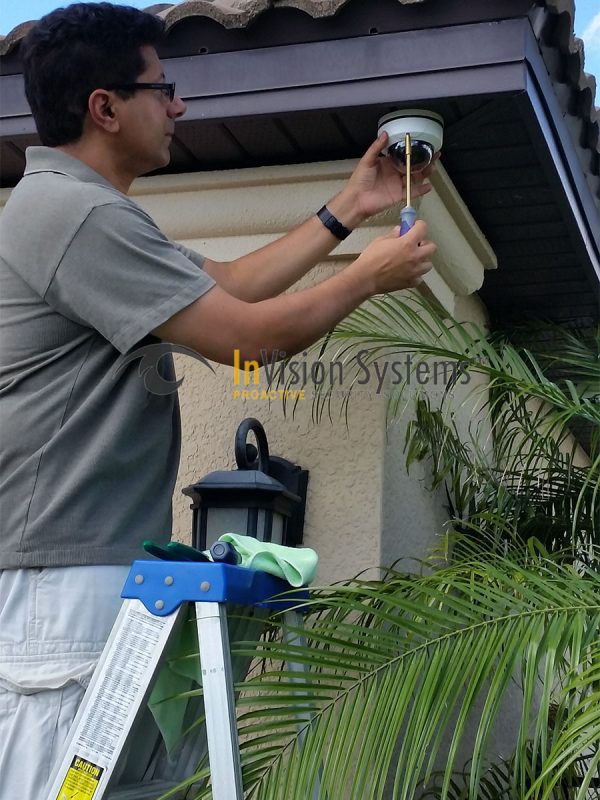 Keep your home safe and secure with security camera systems from InVision Systems. With our home security installation and surveillance camera systems, you can easily:
View live and recorded activities inside and outside your home
Secure the perimeter of your home
Integration with alarm system
Monitor yourself or let us do It for you
Identify who is at your door before you open it
Keep an eye on your home while on vacation
Monitor arrival and departure times of your kids
Receive alerts via text message or email
Survey who is near your garage, driveway, backyard, etc.
Monitor your nanny or service professional while they work
Control lighting, door locks and thermostats remotely from a click of a button
Video Verified & Traditional Burglar Alarm Systems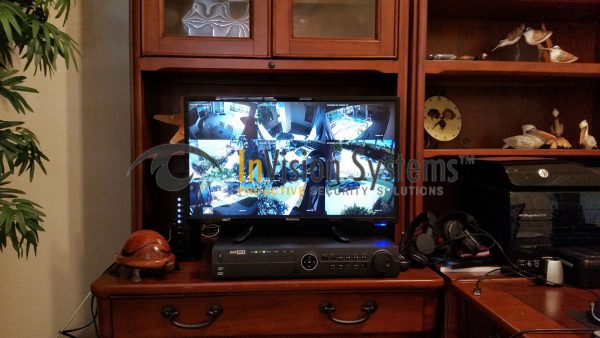 A video-verified alarm system uses motion detectors with a built-in camera that transmits alarm signals with images to the monitoring station. Unlike standard burglar alarms, the images allow the monitoring station to verify what actually caused the alarm to activate. In turn, the monitoring agent alerts local authorities on crimes in progress resulting in prioritized police response.
We have everything you'll need to monitor your home; from traditional alarm system to video- verified alarm with 24/7 monitoring.
Priority police response (with video verified)
No false alarm (with video verified)
Customized sensors for every application
Outdoor sensors
Integration with video surveillance
Two way audio allows central station to listen in the event of emergency
Reduce the risk of product and business loss
Be alerted of unwelcomed guests attempting to gain entry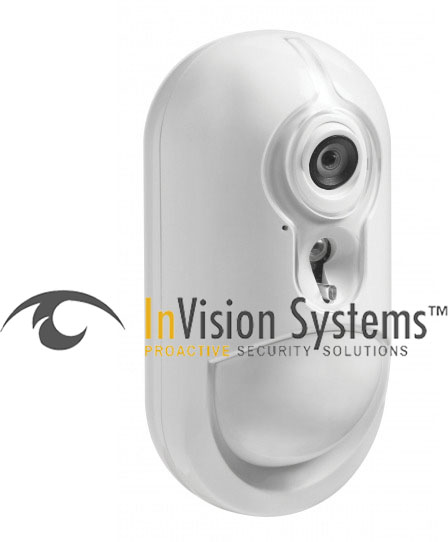 Protect Your Home from Burglars & Fires With One Alarm System
Our home security systems have everything you need to monitor your residence. Best of all, we offer wireless sensors, remote controls, wireless panic button, and mobile apps for your convenience.
One in every 36 homes in the United States will be burglarized this year, resulting in an average loss of $2,230 per break-in. Guarding indoor and outdoor property from theft and vandalism is undoubtedly a matter of great importance to all homeowners. Residences without a security system are far more vulnerable to break-ins and acts of vandalism.
81% of residential burglaries occur through the first floor.
34% of burglars enter through the front door.
49% of all burglaries occur during the day.
As crime rates continue to increase, it is becoming more and more clear that protecting one's home, family members and valuable possessions at all times is fundamental.
Your home is one of your biggest assets and largest investments—therefore, you want to ensure it is protected.
One of the easiest and most effective ways to protect yourself and your family from fire is to install smoke and heat detectors, freeze, carbon monoxide, and flood sensors. This system is monitored 24/7 and designed to safeguard your home while you are asleep, at work, on vacation or away.
A Vehicle Tracking System is ideal for families who want to keep a watchful eye on their children's driving habits and keep their family safe. This system allows you to receive alerts for speeding and when vehicles go outside of predefined zones.
Easy plug-and-play installation
Track high-risk drivers from your household
Observe vehicle location history for up to 60 days
Pinpoint loved ones locations online anytime and anywhere
Assure your teens will be more conscientious of their driving
Feel more at ease when senior citizens are behind the wheel
Automatically receive alerts when vehicles are out of a predefined zone