It's your business—we can keep it safe!
Proactive business security system to protect your company at every level.
"Opportunity makes a thief"
The Commercial industry loses billions of dollars per year due to inventory shrinkage, employee theft and shoplifting. Investing in video surveillance cameras, burglar alarms and access control systems as a solution to your security needs provides numerous long-term benefits. Our business security system can help reduce retail shrinkage, maximize store profits, aid in lowered insurance rates, and ultimately, decrease the number of theft cases. We are here to instill a safer, more inviting store environment for patrons and employees.
Know What's Happening at Your Business Security System While You're Away!
As a business owner, you need to keep a close eye on your business's day-to-day operations and with no visible surveillance and alarm systems you can become an easy target. Adding a commercial surveillance and alarm system is one of the most cost-effective solutions to keeping your property, your company, your assets and even yourself and your employees safe. And, you'll increase revenues through loss prevention.
When you're ready to install a commercial surveillance and alarm system, InVision Systems is here to help get the right system for you—at a cost that will fit your budget.
We start out by doing a complete assessment of your business location and its potential security threats
We devise a one-of-a-kind commercial surveillance and alarm system that addresses all of your business' specific needs.
We understand that making a profit is probably your top priority. All of our commercial surveillance and alarm systems are always affordably priced with our customers' budgets in mind
These are just some of the benefits your business will gain with the addition of our combined burglar alarm and surveillance systems:
Security Cameras – Increase your bottom line through loss prevention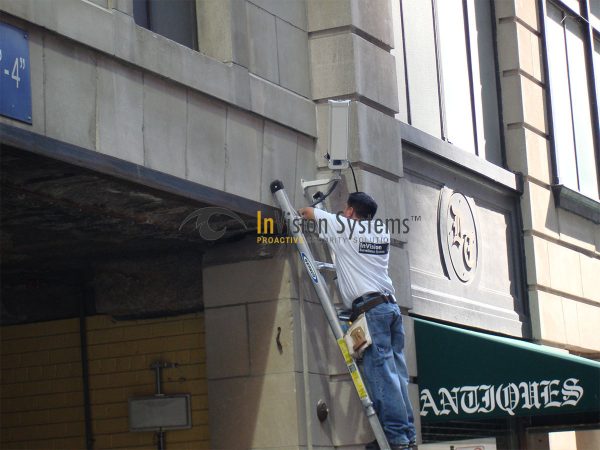 We offer the very best in commercial surveillance cameras. One HD camera can do the job of four traditional analog cameras. You can now view video recording with perfect clarity. Nothing is out of sight or out of focus anymore!
Increase employee productivity
Discourage dishonest employees
Monitor production processes
Track product inventory
Survey customer traffic
Secure yourself, your customers, your employees and your property
Reduce shoplifting and robberies
Deter vandalism and violence
Prevent slip-and-fall-type fraud claims and liability issues
Observe your property online – ANYTIME, ANYWHERE, 24/7/365!
Rely on a collection of forensic evidence on surveillance records
Get the peace of mind you deserve
We have everything you'll need to monitor your business; from traditional alarm system to video- verified alarm with 24/7 monitoring.

Priority police response (with video verified)
No false alarm (with video verified)
Customized sensors for every application
Outdoor sensors
Integration with video surveillance
Two way audio allows central station to listen in the event of emergency
Reduce the risk of product and business loss
Automatically notify authorities when your alarm is triggered
Our surveillance systems can be easily customized for all of the following commercial establishments: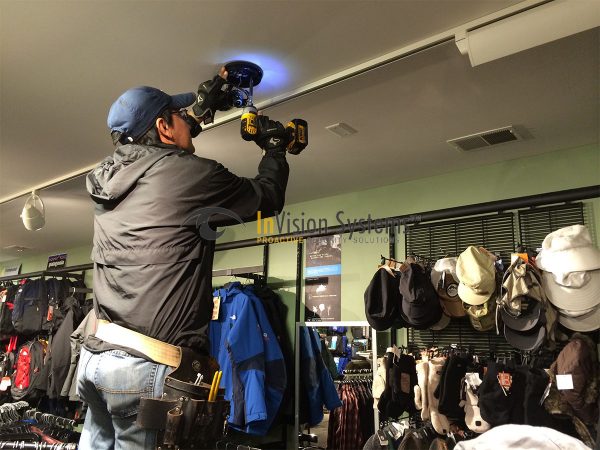 Office buildings
Hotels
Restaurants and nightclubs
Car dealerships
Retail and convenience stores
Schools and universities
Religious organizations
Supermarkets
Department stores
Parking lots
Outdoor inventory
And much, much more